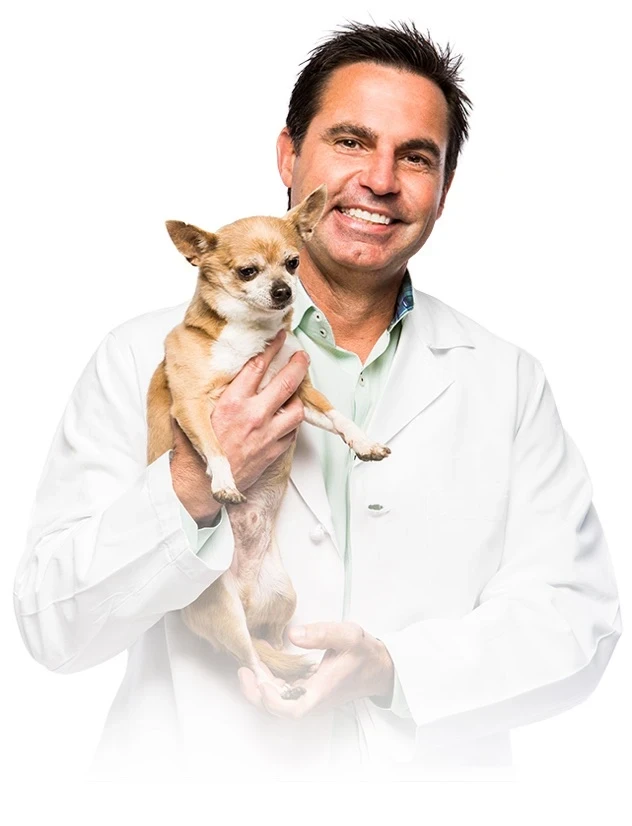 What is Antinol?®
Antinol® is the all-new powerful joint health supplement for cats and dogs containing PCSO-524®.
Antinol® is a marine lipid oil sourced from the mollusc Perna canaliculus (green-lipped mussel). In a unique and proprietary process, 91 free fatty acid components, sterol esters, polar and non-polar lipids, and carotenoids are extracted from the mussel to create the most powerful natural anti-inflammatory available.
Antinol® is safe and fast-acting. Taken daily, it helps support your dog's or cat's joint, skin and cardiovascular function to enable them to maintain an active lifestyle.

In peer-reviewed, published trials, Antinol® showed a significant improvement in mobility and decrease in pain, measured objectively by force-plate analysis.

Antinol® is safe, pure, natural, and has no known side-effects or contraindications. Antinol® can be your first line of therapy for joint health.
Why Antinol® is Unique?
Antinol® is the result of years of research in isolating and combining lipid groups and essential acids.
The purest oils are extracted from the Perna canaliculus (green-lipped mussel) using a proprietary supercritical fluid extraction process that protects the potent lipid extracts from heat degradation.
Antinol® is:
125x more potent than Green Lipped Mussel
175x more potent than Salmon Oil
175x more potent than Evening Primrose Oil
100x more potent than the Max EPA supplement
Ask your veterinary team how Antinol® can help your dog or cat maintain a healthy lifestyle.

The Ingredients in Antinol®
PCSO-524®︎ 50mg (Active ingredient), Olive Oil, Gelatin, Glycerin, D-Alpha Tocopherol (Vitamin E)
PCSO-524®
PCSO-524® is the functional ingredient in the formulation of Antinol®️, a unique CO2 stabilized oil from the New Zealand Green-Lipped mussel, Perna canaliculus. This patented process, unique to Antinol®, concentrates and preserves the active properties.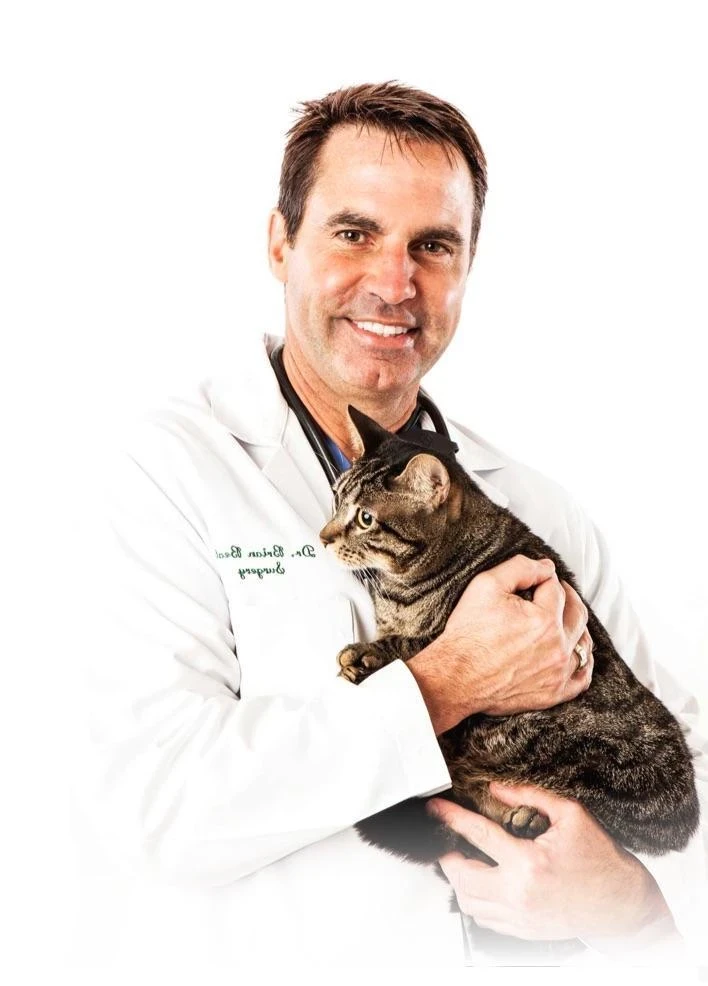 Safe & Clinically Tested
Antinol® is routinely recommended by veterinarians around the world. Backed by multiple peer-reviewed, published trials, Antinol® is proven to be safe and effective.
Usage & Storing of Antinol®
Antinol® is a small softgel capsule only 1 cm long. Most dogs or cats will gladly eat it out of your hand as the PCSO-524® has a very distinct and appealing marine smell.
Antinol® can be tableted or used in conjunction with a pill pocket or wrap.
Antinol® is best stored at 23°C or below.
Keep Antinol® out of direct sunlight and away from heat and humidity. Ideally, in hotter climates, Antinol® should be kept in the refrigerator.
Instructions For Usage
The amount of Antinol® capsules recommended will depend on your pet's weight and the severity of their symptoms / condition.
Below is a guide for dogs but it's always best to consult your vet for the most accurate amount for your pet if this is your first time using Antinol®.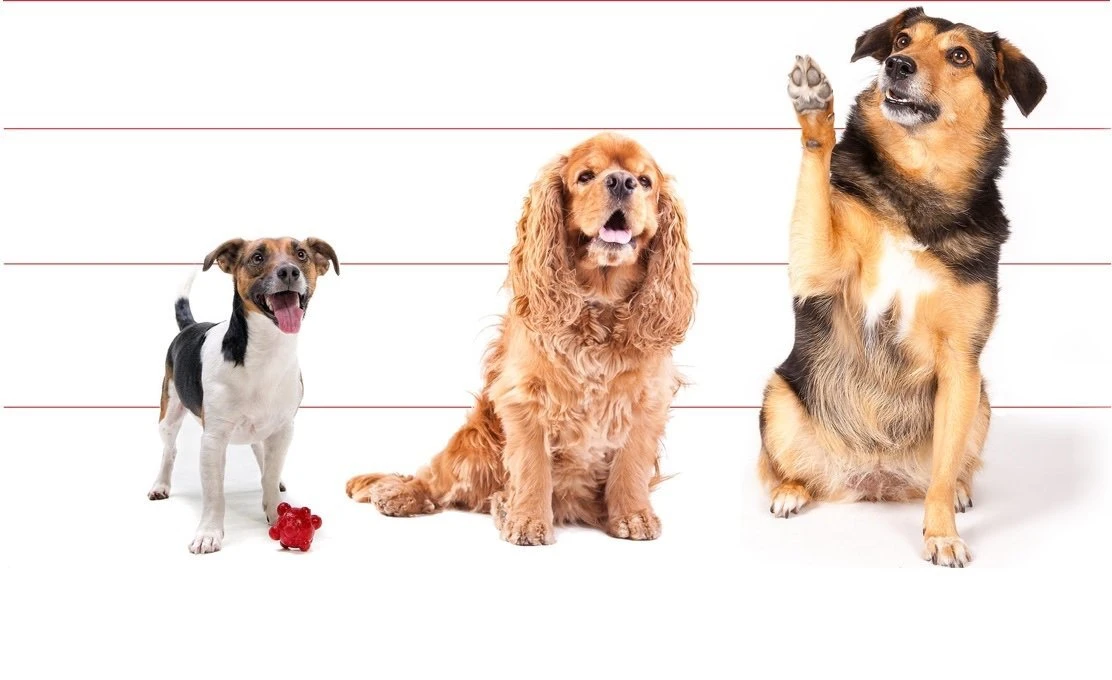 Dogs
Under 40 lbs
1 Capsule Daily
Over 40 lbs
2 Capsules Daily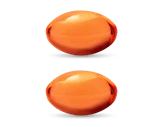 Cats
Up to 20 lbs
1 Capsule Daily
Over 20 lbs
1-2 Capsules Daily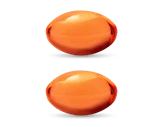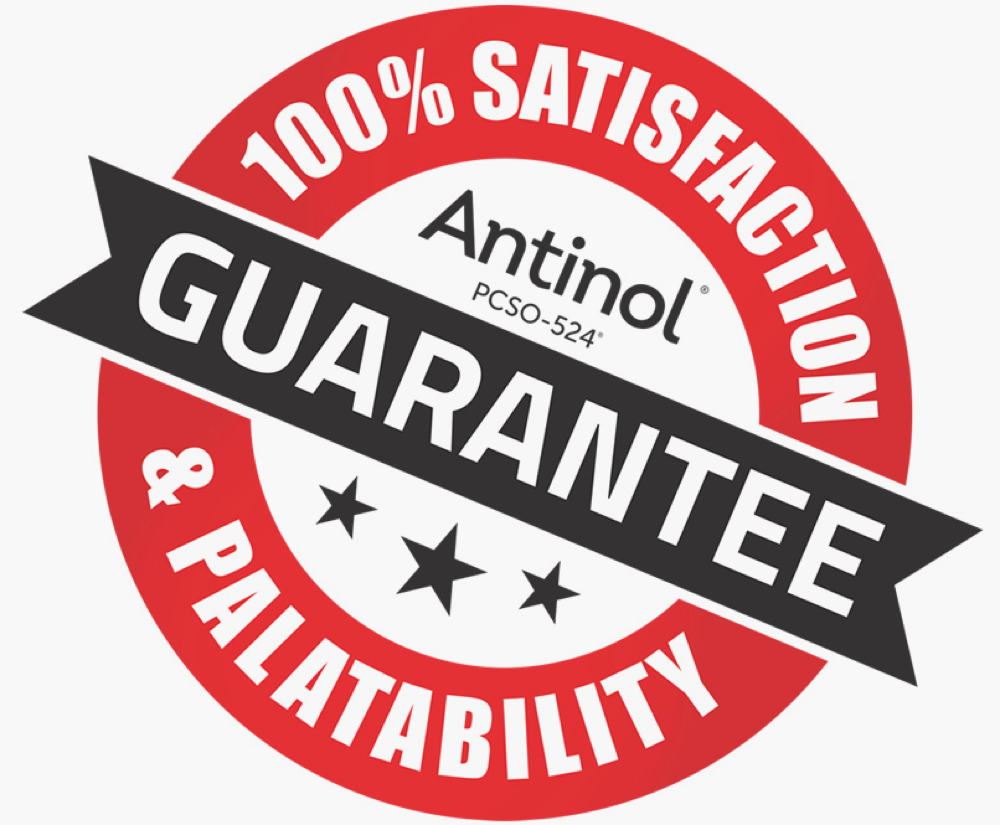 Our Guarantee
If you are not 100% satisfied with your initial purchase, please contact us to arrange a full refund within 30 days
Where to Get Antinol®
Antinol® is exclusively available from your veterinarian or through our online store
Want us to provide your vet with a Vet Code for a 5% discount on Antinol®? Would you like Antinol® stocked at your local veterinary practice?
Suggest your vet below and we'll get in touch with their practice!
Words from the Pet Owners
Below are some of the success stories from the owners point of view.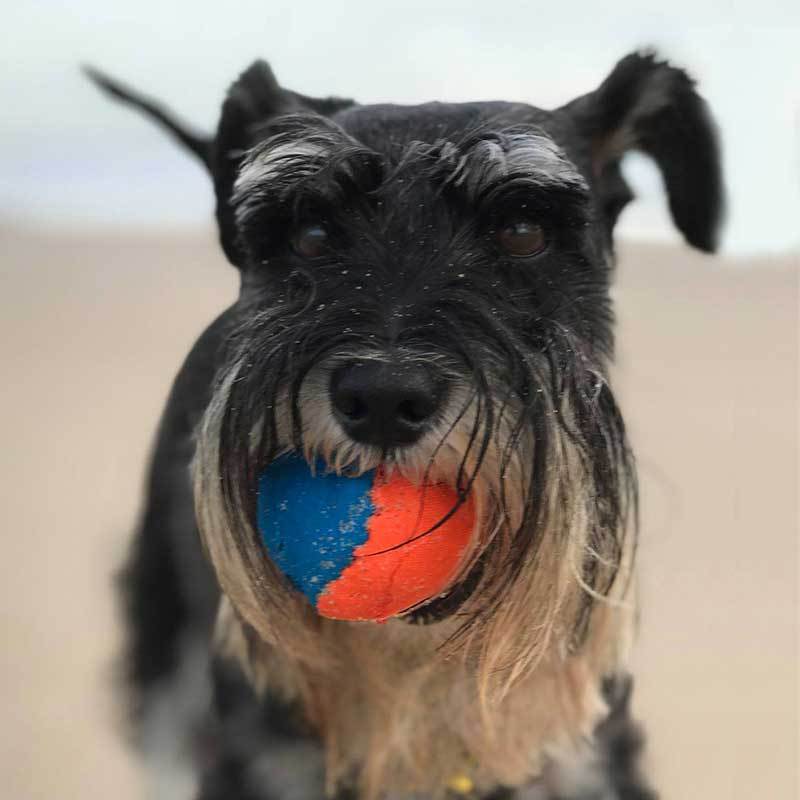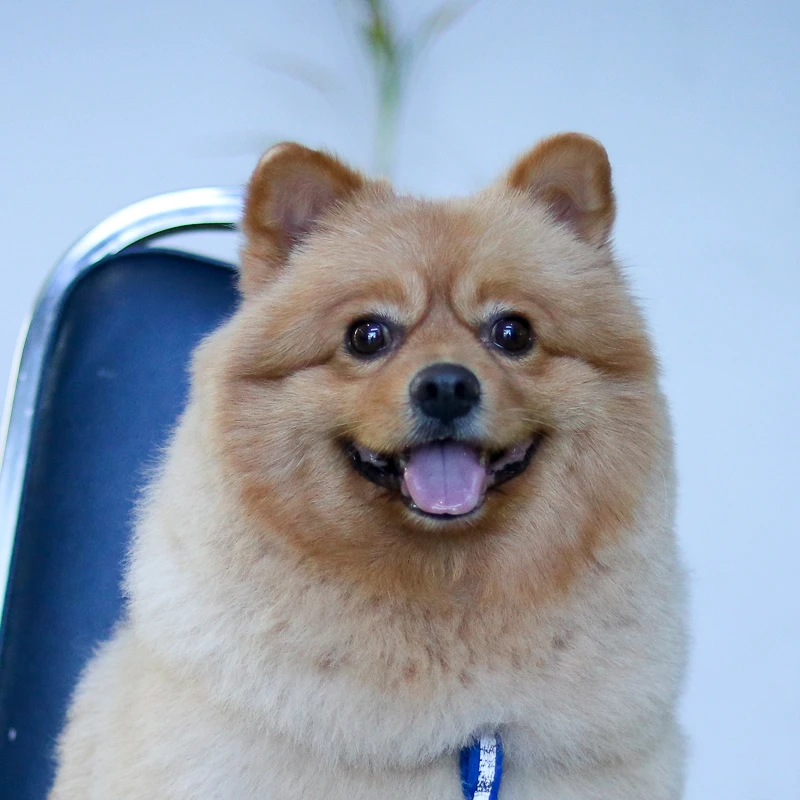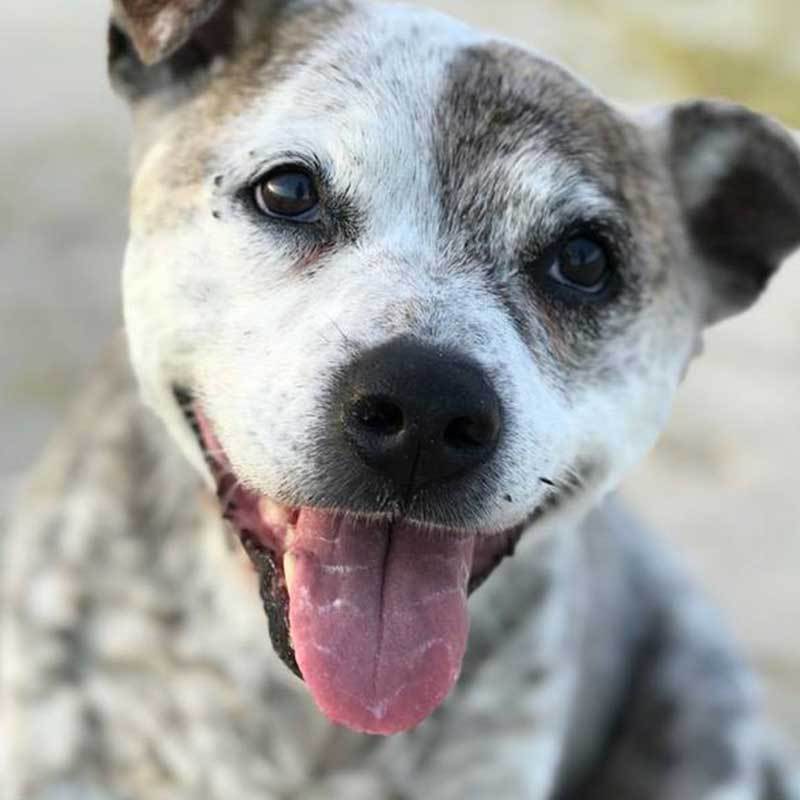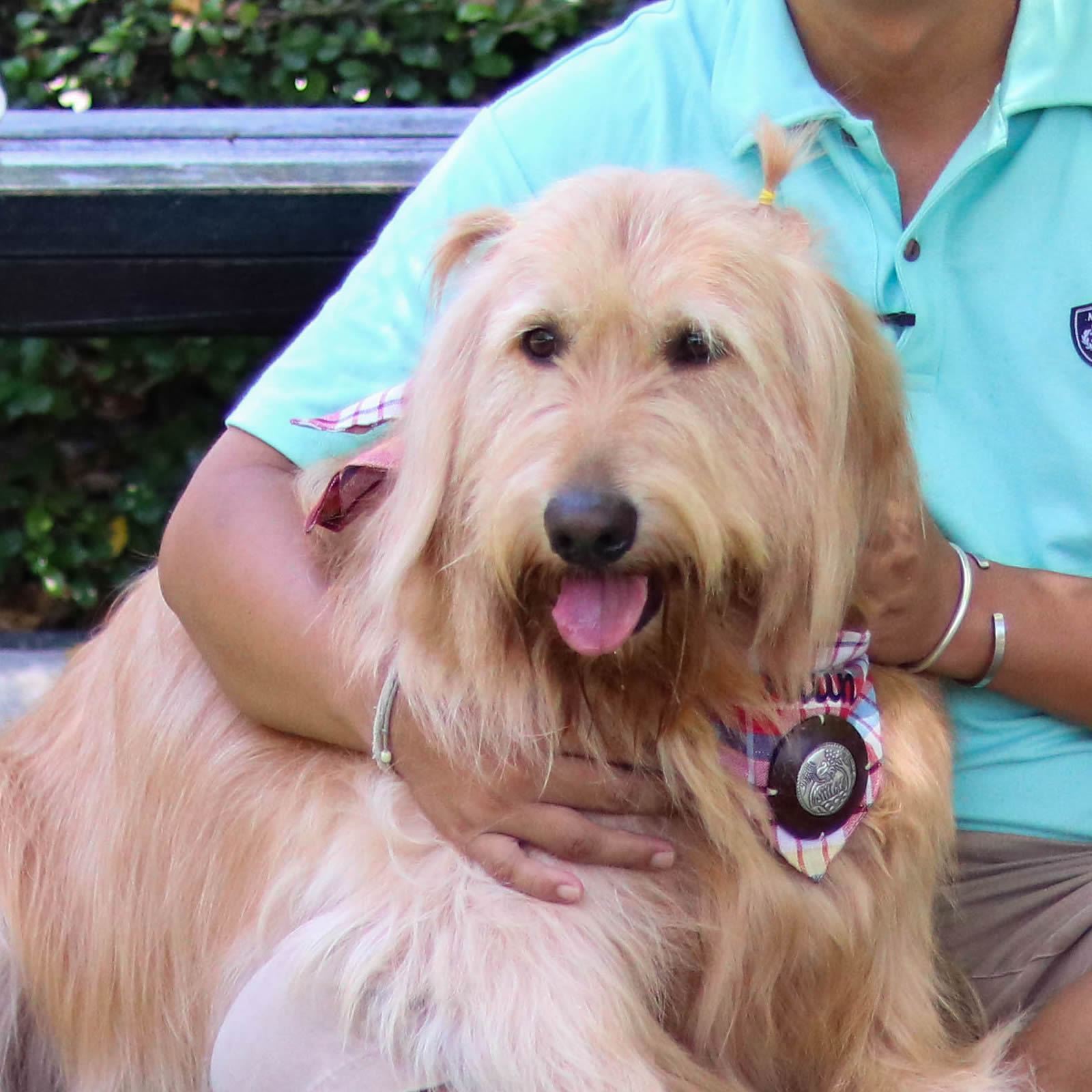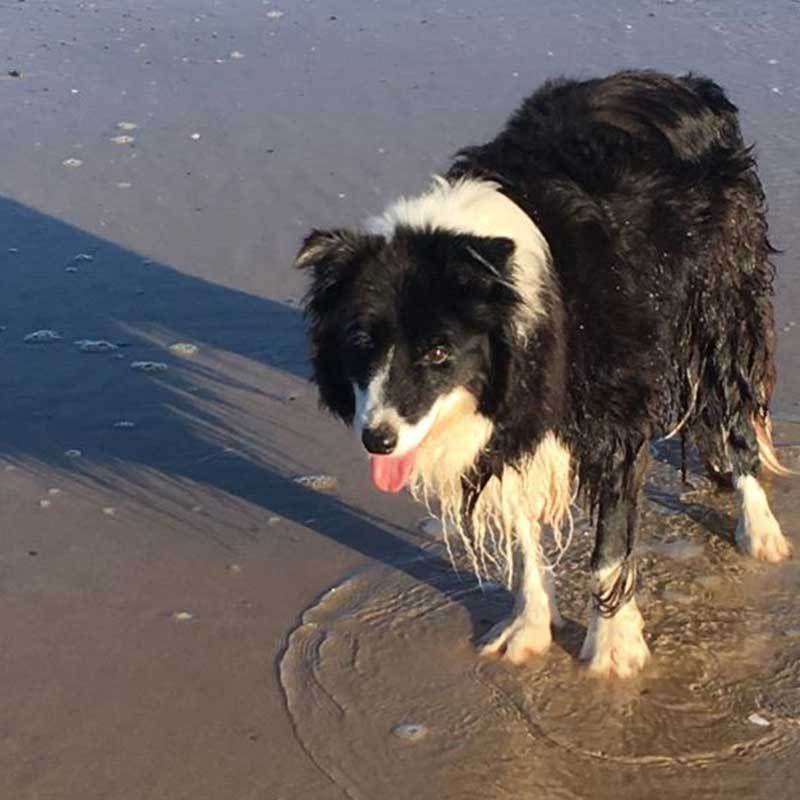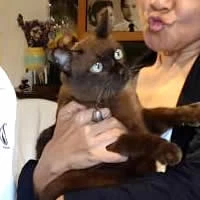 Audrey
Back to loving sand and life!
Hi Dr. Beale and the clinic - I am nearly at the 28 day mark and want you to know Antinol has done something that I didn't think I would ever get on top of.
Finally my girl's skin rashes and itchiness have gone and I am so grateful. For years I have done everything from diet changes, special balms, lotions, potions you name it and every year from Spring to Autumn - and especially through summer Audrey would get inflamed skin rashes, histamine type hives and be generally uncomfortable.
From a heatwave in January earlier this year -she was desperate and miserable (and so was I). This week - rolling on the beach and generally loving life - itch/rash free.
It's currently putridly hot and humid here and we are mid heatwave and nothing but smiles and a shiny coat and pink healthy skin. Her arthritic flare ups have also gone and I indicated this on my survey - but there was nowhere for me to give you feedback about the impact on her skin/coat.
Thank you again for letting me be a part of the trial.
Audrey Montgomery - Australia
George
I am proud that I could make George healthier
Hello, my name is Gig and his name is George. He is 5 years old. He is a Pomeranian mix which had patella luxation like many other Pomeranians.
He had an operation on his right leg, a year later, he had an operation on his left leg. After the operation, it seemed like he still had a problem around his patella. Back then he was about 3 years old. He started to lift his leg and limping so I took him to the vet. The vet examined him and prescribed Antinol®.
The result was great. After one week treated with Antinol®, I could see him improvement in walking and running. I'm very happy he got a lot better. As you can see he can run, jump high, walk up and down the stairs.
I will continue feeding him with Antinol® because it improves her quality of life. He got a lot better. He is brave enough to jump, run and hop on the table which he normally doesn't do. I am proud that I could make George healthier.
Kitiya Hnuthong - Thailand
Tessie
She now walks 2-3 miles!
This is my beautiful girl Tessie. Tess will be 15 years old in April and has been diagnosed with Cushing's disease since November 2016, but I suspect she has had it for 2-3 years and I mistook the symptoms for old age.
One of the many symptoms of Cushing's is muscle shrinkage and weakness particularly in the back legs. I have had Tessie on Antinol for at least 18 months and I am amazed at the difference it has made.
Before Antinol she could barely walk to the beach and back (about 2kms) and it was a very slow walk but, after about 2-3 weeks on Antinol I noticed she was walking faster, wanting to walk on the beach and running (short bursts) at times with her doggy friends.
She now does 3-5kms every day with no sign of fatigue unless it is very hot or humid. Another symptom of Cushing's is an intolerance to heat which is why I get up at 4am to get her walked before it gets hot.
Koula Babinall - Australia
Ai-Nam
The joy that she had lost has returned like before
Hello. My name is Prajak. I'm the owner of this dog. She's a female named Ai-nam.
When her symptoms first started, it was like her rear would sway back and forth. When she would jump in the car or go up the stairs, her back legs didn't have much strength. When she jumped, we usually had to lend a hand to help her up. When walking her rear had an abnormal sway. She had no strength for getting into the car, especially in her back legs.
After that, I felt her rear was swaying more and more, so I took her to see the vet. The vet checked her symptoms and X-rayed her. He found that her hip joint was starting to have problems. She was getting old. When we took her to the vet, she said they would need to operate on the hip joint, and we made the appointment. But actually we didn't want to operate. We felt worried for her so the vet recommended Antinol®.
After one month passed by it was clear to see the signs of her swaying hip joint were showing less and less. After two months we already could see she was able to jump into the car by herself. So with her symptoms getting better, we didn't need surgery. From then on, I thought she should keep taking Antinol®. Because she'd probably keep having these symptoms.
Now she's still taking Antinol®. According to the vet's recommendation to continue, to help her get better. I really feel good. She has a fun and active daily life now. Because she can move with freedom. The joy that she had lost has returned like before. She can run, play, jump, fetch things…stuff like that. Seeing her enjoying herself makes me happy. So I think we'll keep using Antinol®.
Prajak Pramote - Thailand
Chaokhun
We adopted him and want him to stay with us as long as possible
Hello, my name is Breze and his name is Chaokhun. He is two years old.
Before, he had signs of pain in his legs, like a little limp due to pain. So we took him to the vet. The vet diagnosed joint & bone problems, so the vet prescribed Antinol® to improve his symptoms. I decided I might as well give it a try.
After taking Antinol® for about 1 month I could clearly see Chaokhun's pain was gone. He was jumping and playing like normal, without any leg pain.
Actually, I saw improvement in about two weeks. He was running more and jumping up on the closet, the fridge. He didn't have any more problems walking.
Before he was inactive but now he's back to his usual cheerful self. He plays with us in his normal lifestyle. I'm happy that his symptoms disappeared.
I want him to stay with us as long as he can because he's already like a part of our family. He's like our little brother. We adopted him and want him to stay with us as long as possible.
Thippawan Kulklao - Thailand
Jess
She doesn't need to take painkillers anymore
Hi, my dog Jess, a 14 and half year old border collie has been on the trial for 2 months now.
I must say she has improved so much, just wants to play rope, ball and walk on the beach, so lovely to see again... she jumped off our bed and landed badly and had a very bad back leg, could not put any pressure on it at all ... so sad to see and then we went on the trial as the weeks went by she improved so much, with no pain even does those silly tight turns when the postman comes every day.
We have one more month of trial, but so far she has come forward in leaps and bounds. Thank you so much for the trial, it has been terrific!
Deanne Cole - Australia
Warn
She can jump high and enjoy life!
At first she slept a lot, didn't want to eat and. She was depressed and unable to walk or jump so I took her to the vet.
The vet examined her and said that she had a Muscle Atrophy problem and didn't get proper exercise because of Osteoarthristis. So, the vet prescribed Antinol® .
After one week of using Antinol. I could see improvement in her walk and jump. So now I've continued Antinol for around 3 months.
She's gotten a lot better. She's happier. She can jump high and enjoy life. I will continue feeding her Antinol® because it improves her quality of life.
Saitarn Nithimanon - Thailand
See for Yourself!
Visit the Antinol®︎ Pet Mobility Experience to learn more from Antinol®︎ users